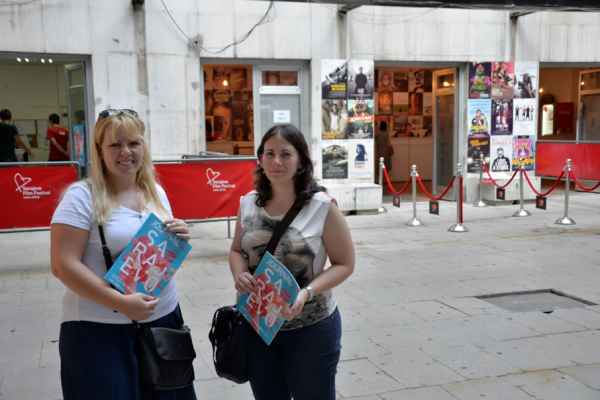 How is tourism organized, and in what ways are cultural events used to attract tourism? How can touristic attractions and areas be put in contact with film productions in such a way as to tap a novel economic and touristic resource?
Film tourism has to do with public space; visiting the locations that feature in a movie can be conceived as a tourist attraction. 
A public space is usually defined by the use the society makes of it, and most of these activities are related with culture. The use of public space for film shoots is effective in combining culture and space through visual storytelling. 
The aim of this research is to study to what extent public or private organizations are involved in the touristic promotion of cities, and further, to investigate whether their efforts can put  Sarajevo (and by extension Bosnia-Herzegovina) on the map for Western European tourists.
This research explores whether successful films shot in Sarajevo could be used to promote and attract tourism to the city.
Methods:
Exploring / Experimenting
Topics:
#economy, #cultural and social entrepreneurship, #digital and media, #cultural policy and planning, #public policy, #film and society, #tourism, #1.2 COLLECTIVE ACTION ON PUBLIC SPACE, #1.4 EUROPEAN CONSTRUCTION AND CULTURAL POLICY, #2.3 TENSIONS HYBRIDITY AND TRANS