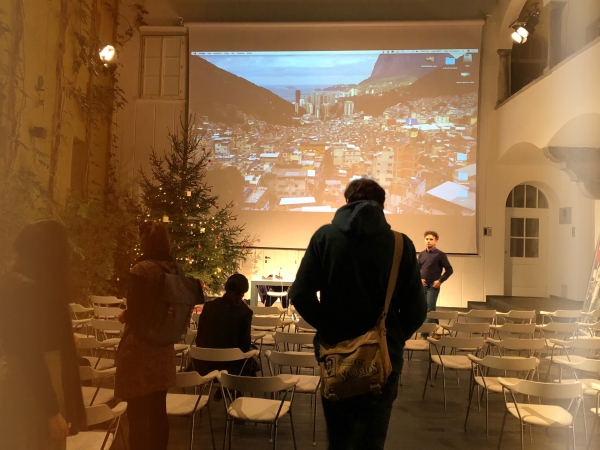 Going Public: A research on exile narratives and democracy 
The research will investigate how the use of personal narratives and online public space can contribute to transform dominant understandings on exile and migration in contemporary European societies.
In a context of increasing situations of human displacement across the planet, the research aims to learn and create space of discussions among cultural practitioners on this issue.
The first part of the research will be dedicated to become familiar with methods of collecting information, through the search for public voices of the Syrian diaspora.
photo: November 2017, SAZU, Conference on the situation of the refugees stuck in the Italian tunnel of Gorizia, at the border with Slovenia.
Topics:
#social justice, #migration, #democracy, #human rights, #voices, #life stories, #1.1 ENGAGED COLLECTIVE CULTURAL PRACTICE, #1.5 DEMOCRATIC RECONSTRUCTION, #2.1 HUMAN RIGHTS AND LAW AS CULTURAL CHALLENGE, #2.4 RETHINKING/ENGAGING WITH HYPER MOBILITY