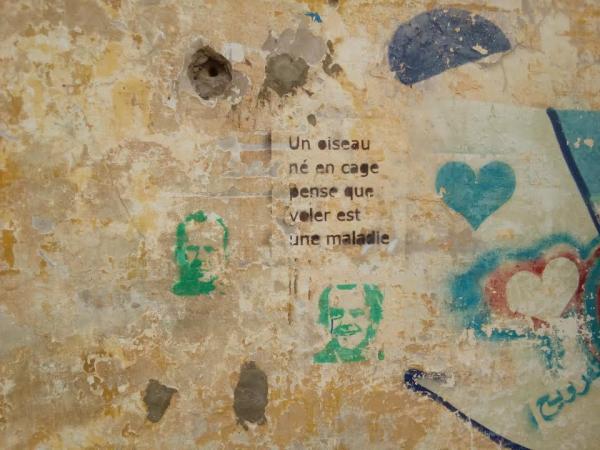 Exploring public space and freedom of speech in Casablanca, Morocco
The aim of this research is to explore public space and freedom of speech (with a particular focus on women artists) in Casablanca, Morocco. This issue was approached mostly by studying the work of Racines, a Moroccan NGO advocating for the integration of culture into public, human, social and economic development policies in Morocco and Africa. Information was collected on the matter thanks to discussions with, and participant observation of, Racines employees, Theatre Nomade, a travelling street theatre, and Espace Darja, a space dedicated to contemporary dance in Casablanca. The exploration was thus focused on events, activities and/or places that promote the use of public space and freedom of speech.
The general issue with public space in Morocco is that it is seen as a space that does not belong to anyone. It is treated as if it were almost non-existent − as something that merely separates home from work − or else as if it existed merely as state property − with the state having the right to exercise control over it, subjecting it to pressure. Therefore, because it is controlled by the presence of the authorities and subject to societal pressure and harassment − especially towards women − it is scarcely made use of.
Within this context, the study will examine how Racines and its associated organisations raise awareness on a variety of issues, including those mentioned above. The argument will be that the organisation achieves these goals by creating projects, events (États généraux de la Culture, etc.), workshops, and collaborations in partnerships with other cultural associations, NGOs and organisations in Morocco, as well as through advocacy.
Methods:
Exploring / Experimenting
Topics:
cultural theory, social justice, democracy, human rights