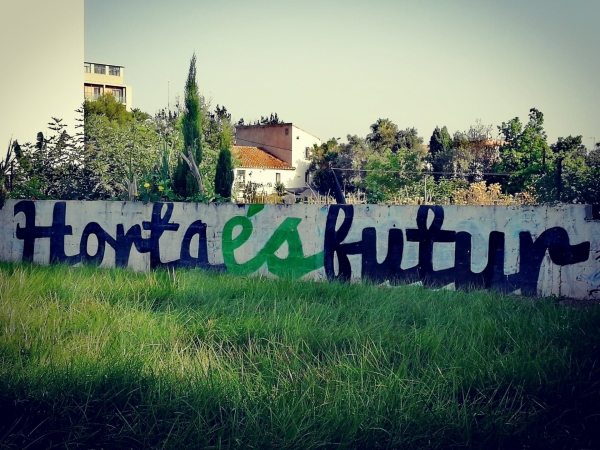 Common space is an important part of human identity. In a common space, humans share values that encourage creative group efforts for the benefit of their community. Caring for the shared space triggers activities geared towards its protection, looking after its aesthetic appearance, and strengthening interhuman relationships.
Grassroots initiatives of the residents of Benimaclet and Cabanyal districts in Valencia are examples of such initiatives. Common good and the sense of neighbourliness have driven them to transform urban wastelands into such spaces as Cabanial Horta and CSOA l'Horta. In these spaces, the residents work together, cultivate plants, hold workshops, educational meetings, and cultural events. Such initiatives effectuate the idea of common good, respect for shared space and work and sharing your goods with others. The core values for such communities are working for protecting the natural environment, recycling, protecting common good and the community of neighbours.
Such initiatives encourage a return to the roots. They are a celebration of everydayness and simplicity. They focus on the essential aspects of life. They treat shared space as a home and its residents as a family. This family sometimes needs to fight for its rights, but the members respect one another and together, always protect the common space.
Methods:
Exploring / Experimenting
Topics:
#public space, #neighbourhood, #place making, #simplicity, #values, #ecology, #participation, #zero waste, #cooperation, #local ideas, #1.2 COLLECTIVE ACTION ON PUBLIC SPACE, #1.5 DEMOCRATIC RECONSTRUCTION, #1.6 ECOLOGICAL TRANSITION, #2.2 INTERSECTORAL DIALOGUE AND (RE)CONNECTION