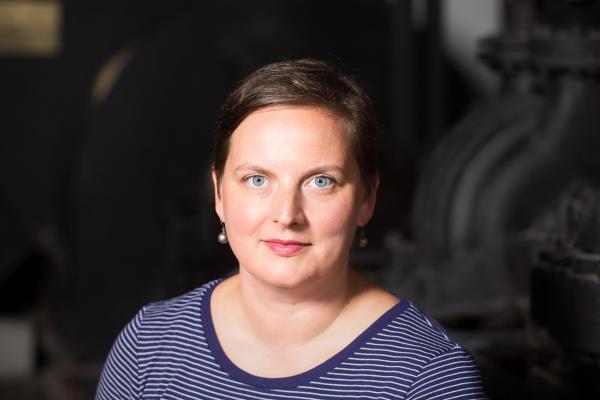 Alma R. Selimović
Alma R. Selimović (1980) has a master's degree in Management of non-profit organizations and a bachelor's degree in Cultural studies at the Faculty for Social Sciences in Ljubljana. She also holds a European Diploma of Cultural Management by Marcel Hicter Foundation and she studied Cultural Management at the City University, London on a British Council scholarship.
She has joined the Bunker team in 2003 as part of the production team for the Mladi levi festival and has stayed with Bunker ever since (production, PR) and also managed some other activities of Bunker (volunteer programs, European Cultural Capital bid …). In 2009 she has worked for an advertising company Formitas BBDO Pleon in Ljubljana as an Account Director.
In 2010 she has returned to culture and has been the producer of the festival Mladi levi, festival Drugajanje in Maribor, Festival of letters in Ljubljana (focus on typography). She was also the communications officer at Slovene dance platform Gibanica.
Currently she is the Development Director in Bunker, focusing mainly on fundraising, development of projects bringing together education and contemporary art and leading the Create to Connect network. All her project focus on establishing long-term relationships with the audiences and on the empowerment potential of arts.
She is interested in cultural policies, linking contemporary art with formal education and art as a generator of social change and innovation.
Future - care - maintenance - art
This research is focusing on emotional materialism in arts and public spaces, taking the city and its cultural and artistic scene as fields of exploration. Various research tools are used for this exploration like walking trips, diary writing, taking part in and observing various cultural and...
My biggest direct task in Santiago de Chile with EL Taller TRES is to find an adequate research mode to be able to contribute to Bunker's activity: conference on the theme of emotional materialism and to contribute to the overall aims of trans-making. The theme "emotional materialsm" within...