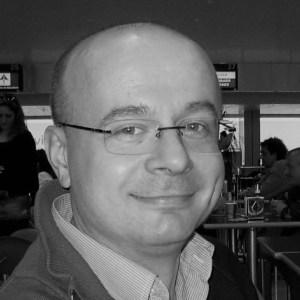 Matjaž Jager
Professor Jager is former Director and one of the senior researchers of the Institute of Criminology at the Faculty of Law, University of Ljubljana. He is a Professor of Criminology at the same Faculty of Law, University of Ljubljana. Apart from law, he has studied philosophy at the same university. His research interests include criminology, crimes of the powerful, philosophical and emotional aspects of crime and punishment.
Professor Jager has been involved or served as a principal investigator in numerous research projects. He published mostly in Slovenian and English. Lately, he edited a book on criminology and literature Zapoved in zločin and published a book in Slovene language on Eichmann and Kant entitled Primer Eichmann in Kantova etika.
He is a former recurring Visiting Professor at the Faculté de Droit, d' Economie et de Finance, University of Luxembourg (from 2008 to 2014). Among other he serves as a visiting external examiner at the Faculty of Law University of Malta. He is also a former member of the State Prosecutorial Council of the Republic of Slovenia.
He assisted as a founding trustee of ARCA (Association for Research into Crimes against Art) and helps on the editorial board of a number of scientific journals including The Journal of Art Crime.
In the first part of my secondment in Cetona, Italy I continued my research on the issue of inner emigration. In particular my research focused on the phenomenon of "inner emigration" and its representation in art and in the lives of artists and other actors in public space. Historically, an inner...