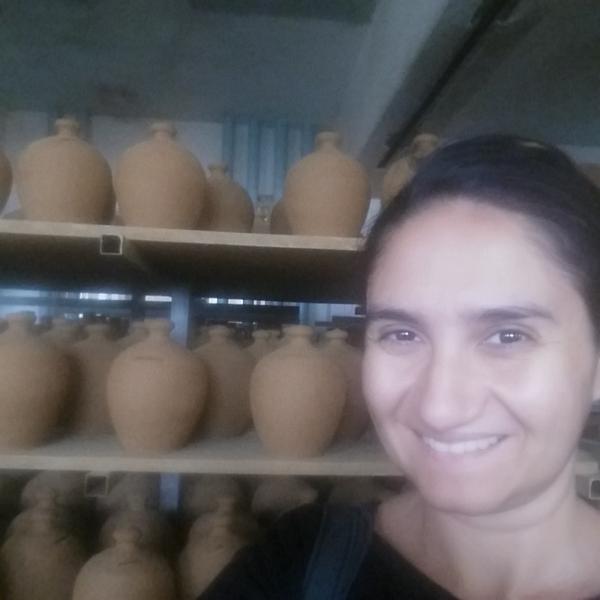 Çiğdem Kaya Pazarbasi
Çiğdem Kaya is an Istanbul based practicing artist and designer. She received Bachelor of Industrial Design from Istanbul Technical University (ITU) in 2003, Masters of Fine Arts in New Genres from San Francisco Art Institute (SFAI) in 2006 and PhD in Industrial Design from ITU in 2011. Kaya is an associate professor in ITU working between the intersecting and differing meanings of fine art and design. Kaya participated in numerous international exhibitions. She is currently industrial design graduate programs coordinator and vice director of Science-Society Research center at ITU. She has supervised several graduate studies. As a researcher, Kaya has been a visiting researcher at Sheffield Hallam University in 2009 and 2010. She led three local development projects where she investigated the learning bond between trained designers and local untrained makers. Turkey has been a fertile ground to experiment non-industrial applications of design. Based on her prior experience, within this project, she is interested in investigating the interaction between artists and untrained (outsider) artists in a specific context. After working in three cities she would like to make a comparative map of craft relationships. This work could be displayed as a booklet, an exhibition and a complimentary documentary. She would like to work in three different locations to explore the crafts heritage, today's craft practice and how craft influences contemporary everyday relationships in communities in the specific city.
The research at Relais Culture Europe is aiming to capture the complex web of relationships in the creation of the meaning of everyday objects. Channeling the theories of Michel de Certeau, Bruno Latour and Tim Ingold, the ever-changing meaning of objects are portrayed. To achieve, participants in...