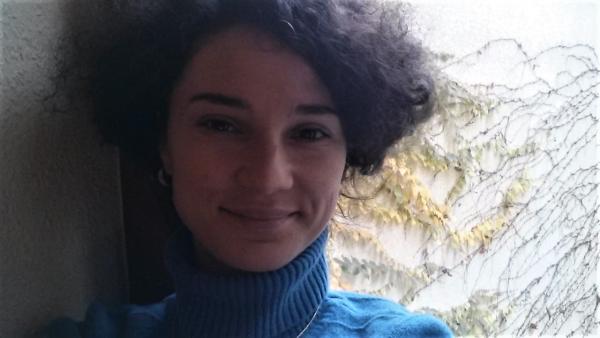 Eser Epözdemir
Eser Epözdemir ( b .1984) is an artist/ cultural producer, studied Fine Arts at Polytechnic University of Valencia and Painting at Mimar Sinan Fine Arts University, holds a MA degree in Visual Arts from Sabancı University.
Epözdemir works multidisciplinary and interested in the intersections of cultural heritage, systemic change, ecological justice, health politics. She produces work at the axis of the relationship between the individual and space on the topics of protection, hiding, trading places, and listlessness.

Besides her artistic productions,she has been working in the art and culture industry in various fields such as publishing, radio. Eser worked as Art&Culture Editor of daily art and culture radio program; Açık Dergi, on Açık Radyo (http://acikradyo.com.tr/ ) She is the Art & Culture consultant of Erişilebilir Her Şey (A startup that works in the field of accessibility https://www.erisilebilirhersey.com/ ).