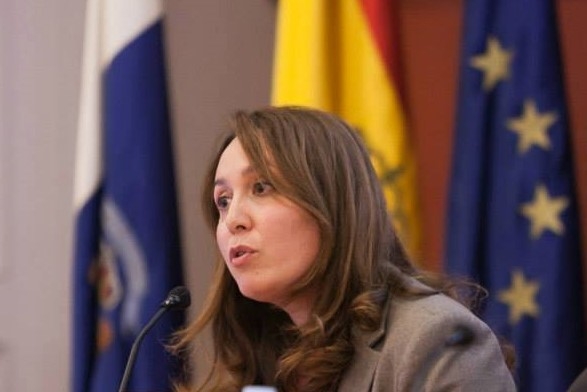 Awatef Ketiti
Awatef Ketiti is Doctor in audiovisual communication with a specialty in gender studies. Lecturer in Audiovisual Communication at the University of Valencia. Her principal areas of research focus on communication, gender studies, immigration, representation and social and feminist movements in the Mediterranean region and Arab World. She has been a visiting professor at the Chair of the Mediterranean of the South-Nord Patronat of the University of Valencia and a collaborating professor at the Center for Women's Studies at the University of Alicante. She has been visiting researcher at International Development Research Centre (Canada), Global Studies Institute, Geneva (Switzerland), Universities of Valdivia and Playa Ancha (Chile), Pontificia Universidad Católica (Perú).
She participates in research projects on Cinema and terrorism, 2013 (University of Valencia), Interculturality, biopotics and technology of gender, 2018 (University of Valencia), Cultural Narratives of Crises and Renewal (CRIC) Horizon 2020 Marie Sklodowska-Curie Actions, (2015-2016),
She is author and editor of several books, articles and book chapters on gender and communication, women and new technologies, revolutions and social movements in North Africa, gender and Islam, cinema and terrorism. She has won the Manuel Castillo Research Award for 2013, from the General Foundation of the University of Valencia, for her reserch on Civil Society in North África after social revolutions.