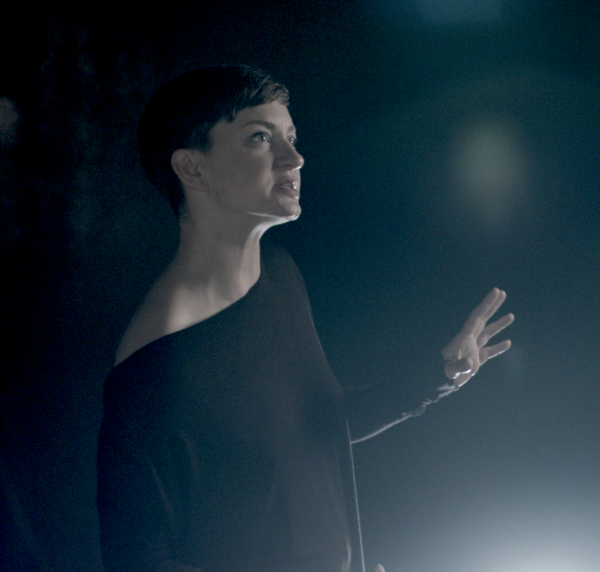 Lala Raščić
Lala Raščić is a media and performance artist using the strategy of enactment to deliver narratives that include verbal video performances, performances, performative installation environments, video projections, objects, light, drawing, and painting. Her interests are rooted in the modes of performing text, reflected by her interest in ancient and contemporary storytelling practices.
Rascic has exhibited extenisivlely in Europe and US in both gorup and solo shows. Amongst others, Raščić had attended artist-in-residence programs at the Museums Quartier, Q21, Vienna; Rijksakademie, Amsterdam; Platform Garanti, Istanbul; KulturKontakt, Vienna; and Cite des Arts, Paris. Raščić is the recipient of the awards Future of Europe, Leipzig (2013); the T-HT and Museum of Contemporary Art award, Zagreb (2007), and the YVVA Zvono (2006). Raščić was shortlisted for the Henkel Art Award (2013) and the Radoslav Putar YVVA Award (2006).
Her work is included in number of private and public collections, including the Museum of Contemporary Art, Zagreb; Art Gallery of Bosnia and Herzegovina; Lauba, Zagreb; and the New Orleans Museum of Art.
Raščić is a graduate of the Academy of Fine Arts, Zagreb. She is a member of HDLU, Zagreb and HZSU, and the Sarajevo organization CRVENA. From 2011 to 2018 she was an active member of the New Orleans artist-run Good Children Gallery.
In my artistic practice and research, I have been working through the idea of "future antics", to borrow the term coined by theoretician and collaborator Jelena Petrović. In this play of words, which refers to "antiques" as in classical antiquity and the word "antics" meaning frivolous an...