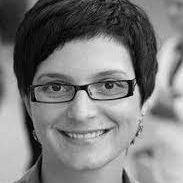 Barbara Bizilj
Graduated at University of Ljubljana, Faculty of Arts, Department of library
and information science and book studies, title of the thesis: The structure
content and present ascertain value of books from Valvasor library in period
between years 1680-1691, mentor dr. Anja Dular.
Barbara is head librarian at the Institute of Criminology at the Faculty of law Ljubljana.
My research within the "Transmaking" project emphasizes the importance of the library as a public space and "third space". Public libraries are by far not only institutions that acquire, process and store material and make it available to users, but also social spaces that connect people of...