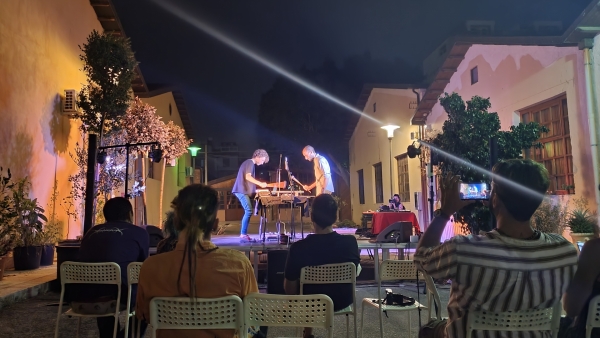 This secondment focused on three themes: situation of cultural events mainly in the public space (but also the impact of COVID context on various artistic propositions), engagement of activities created for local communities as well as experiencing Sicilian culture, its diversity, and traditions, in order to understand it properly.
Katarzyna Pudło was able to build research on all these topics thanks to cooperation with such organizations and events as the University of Palermo, various other trans-making partners (from Chile, France, Sicily, Serbia, Slovenia or Turkey), and diverse cultural organizations in Palermo (including the ones located at Cantieri Culturali Alla Zisa) or active, local NGOs. Within those two months, she took part in numerous informal conversations, formal discussions, and meetings, workshops. 
From the moment of arriving in Palermo, the power of small communities has proved to be extremely striking. In the part of Europe where she lives, small shops, local markets, and studio cinemas give way to large companies that monopolize the market. Palermo, whether due to its geographical specificity or culture, still strongly supports the local market. Food and craft fairs are buzzing with life.
Methods:
Exploring / Experimenting
Topics:
#public space, #public space art, #voluntarism, #audience development, #active culture, #1.1 ENGAGED COLLECTIVE CULTURAL PRACTICE, #1.2 COLLECTIVE ACTION ON PUBLIC SPACE