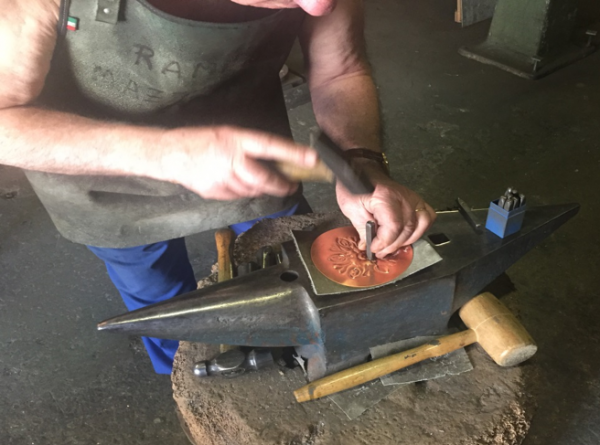 The objective of this secondment is to research the organisational strategies of craftsmen in the Valle del Chiana territory. We are especially interested in identifying the most effective collaborative strategies aimed at ensuring the sustainability of the craftsmen's work in the area. In addition, the factor of well-being regarding the work will be studied.
In order to accomplish our objectives, we have arranged several meetings with craftsmen in the area in their workplace. Previously, we designed a structured questionnaire, as a guideline for our conversations.
We expect to acquire the following information directly from the agents involved in the creative process (craftsmen):
Identify success strategies they have implemented;
Study the effect of Citema in the development and improvement of the activity; 
Study the labour conditions in terms of well-being.
Topics:
#craft, #collaborative strategies, #sustainability, #1.6 ECOLOGICAL TRANSITION, #2.2 INTERSECTORAL DIALOGUE AND (RE)CONNECTION