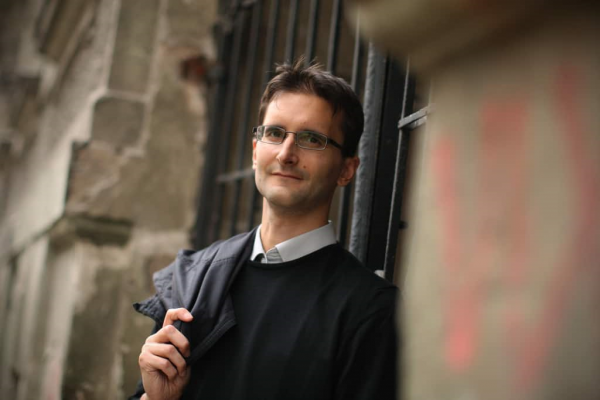 Vasja Badalič
Vasja Badalič is a research fellow at the Institute of Criminology at the Faculty of Law in Ljubljana, Slovenia. His primary fields of research are contemporary imperialism and the "war on terror" (e.g. the impact of the "war on terror" on the civilian population in Afghanistan and Pakistan), migration (e.g. EU's migration policy on its external borders and refugees' rights in Pakistan, Iran, Turkey, Lebanon and Syria), and workers' rights in "third-world" countries (e.g. workers' rights in export processing zones). He combines theory with extensive field-work, frequently visiting the Middle East and Central Asian countries, in particular Afghanistan and Pakistan. Currently, he works on a project called Crimmigration between human rights and surveillance.
He is the author of three single-authored monographs: The Terror of 'Enduring Freedom': War in Afghanistan and Pakistan, Krtina Publishing house, Ljubljana 2013 (in Slovenian); The Red Machinery: The Beat of Chávez's Revolution, Študentska založba Publishing house, Ljubljana 2011 (in Slovenian); and For 100 Euros a Month: The Production System of Global Capitalism, Krtina Publishing House, Ljubljana 2010 (in Slovenian).
Before joining the Institute of Criminology, Vasja Badalič worked as a freelance journalist, reporting for Slovenian news media from the Middle East (Iraq, Lebanon, and Syria), Central Asia (Afghanistan), South Asia (India, Bangladesh, and Pakistan), and Latin America (Venezuela, Colombia, Bolivia, Mexico, Honduras, and Nicaragua). His work frequently appeared in Slovenian newspapers and magazines such as Delo, Dnevnik, Večer, and Mladina. He continues writing for Slovenian news media. He has appeared many times on Slovenian radio and television as an expert on Afghanistan and Pakistan.
Within the RISE project, Vasja Badalič would like to cooperate with organizations interested in research on contemporary imperialism and the "war on terror", migration, and the exploitation of workers in "third world" countries.
In the frame of his secondment in Tunisia, Vasja Badalič has written an article published in the Journal of International Migration and Integration on the 29th of June 2018 titled: Tunisia's Role in the EU External Migration Policy: Crimmigration Law, Illegal Practices, and Their Impact on Human...
BLURRING THE LINE BETWEEN CIVILIANS AND LEGITIMATE MILITARY TARGETS IN CONTEMPORARY ARMED CONFLICTS Objectives: The overall objective of my research project at CRVENA is to examine specific methods of warfare in the "war on terror" (e.g. drone strikes, kill-or-capture missions) in order to evaluate...